This adaptation is for wheelchair users who sit with a slightly curved back (crescent shape) due to for example balance issues. Certain styles of lower cut "scoop" neck tops, while having other benefits such as ease to pull on/off, can sit less fitted around the neck line, not following the curvature of the spine. One way that may fix this for you is to put in a small tuck in the center back of the neck line. This is a very simple adaptation that can make quite a difference to the fit of the garment. Note! The tuck will make the neck opening smaller so you need to start with a top with wide neck.
Neck tucks will really only be successful on scooped neck tops and T-shirts, preferably made in stretch cotton. Thicker and heavier neck collars can be a problem so be aware of this (fig. 1).
Try the T-shirt/top on and have someone pinch the excess fabric at the top of the neck collar in the middle back and then mark the pinched fold with a pin. Now you have a marker of how much you need to take in. In the same way, mark how long the tuck needs to be for it to conform to the shape of your body. Mark the end with another pin. Remove the top carefully so as not to disturb the pins (fig.2).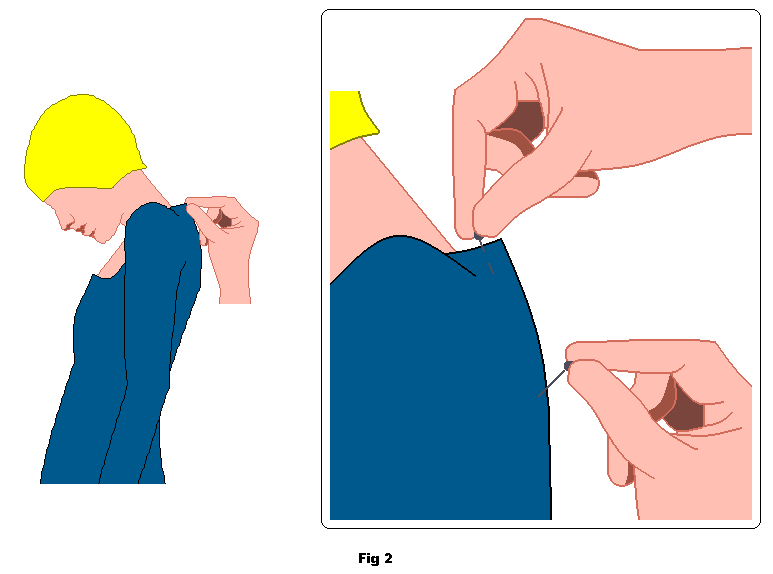 Turn the T-shirt/top inside-out. Find the center fold in the back, from the top of the neck, to the hem line. Note! The front will not look as flat as in the illustration as the important fold is at the center back (fig. 3).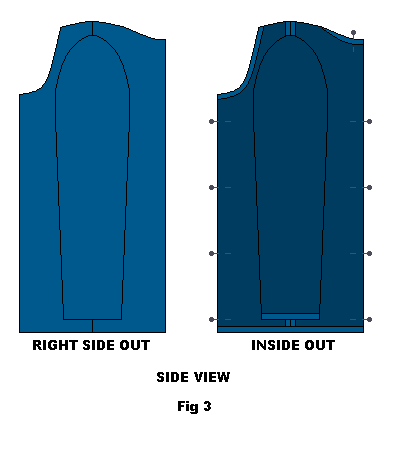 Mark a diagonal line between the pins. This will be your tuck (fig. 4).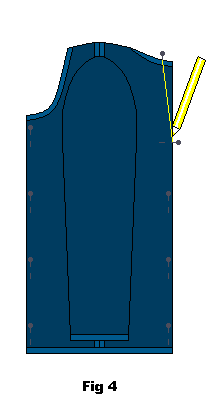 Sew the tuck (fig. 5).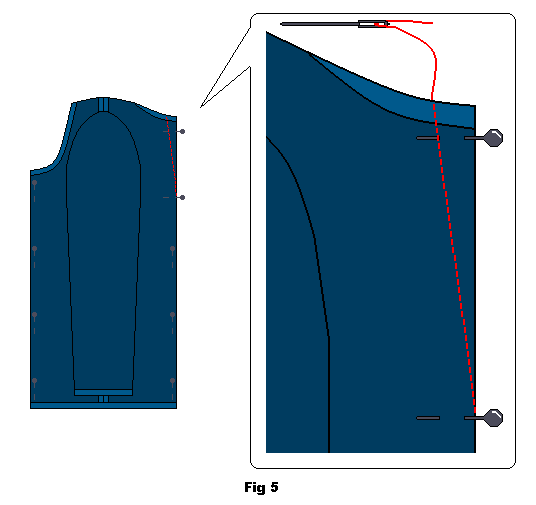 Adaptation is complete (fig. 6).